Ueno Factory
Ueno Factory has begun operation in May, 1999. There are vacuum emulsification mixers from 350L-5,000L, capable to manufacture various kinds of cosmetics from high-viscosity products such as jell to lotion, cream, and milky essence.
We are capable of solving problems swiftly at mass production stage by cooperation with Central Research Center at Innovation Center in Osaka city. We have built a flexible production system to meet our client's various kinds of needs.
Facilities for high-mix low volume production
Mixing Equipment
Vacuum emulsification mixers (350L-5,000L)
Stirring vat
Deionized water unit
Filling and packing facilities
Tube filling equipment
Liquid filling equipment
Liquid and cream filling equipment
Pouch filling equipment
Shrink film packing equipment
ISO22716: Cosmetic GMP (Good Manufacturing Practices)
Our Ueno Factory acquired "ISO 22716:2007" certification of Cosmetic GMP from International Organization for Standardization. (Production, control, storage and shipment of cosmetic products)
Factory Information
Address: 7-6-1, Yumegaoka, Iga City, Mie
Site area 16,700m2
Building area (Floor area) 5,653m2
Acquired quality management system, ISO 9001 in September, 2001.
Acquired environmental management system, ISO 14001 in April 2006.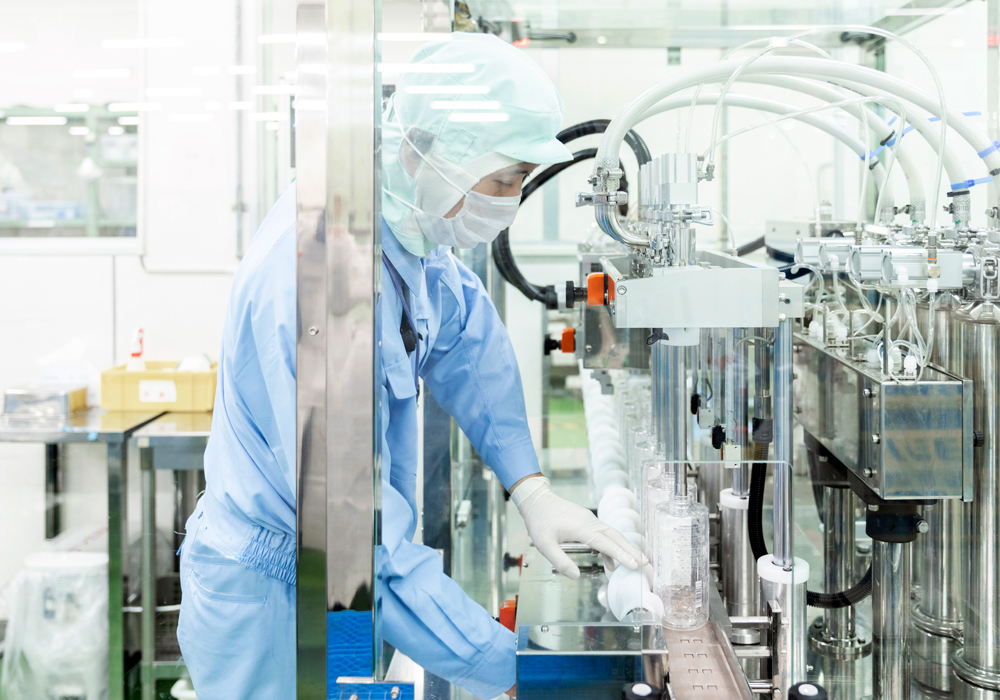 Getting there, Transportation for

Introduce our environmental activities.